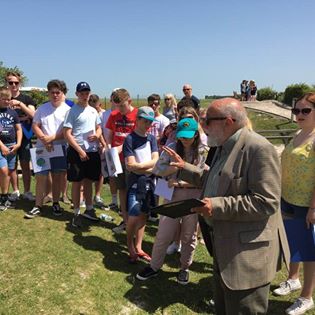 Our Commitment
All risk assessments are conducted to meet the highest standards. In addition to this we provide regular updates according to the latest COVID safe guidance.
A member of our experienced team at Francourt Events will escort you throughout your visit.
We host our own events and festivals and offer a planning service to create bespoke events for your club, school or organisation.
Language Schools
At Francourt Events we understand one important thing "You Never Stop Learning In Life".  From the youngest to the oldest we can always benefit from learning something new every day.
Education is more than a classroom, and we take you into the wider world through activities.  Learning should be enjoyable.  We currently have 2 centres available in Laon (Aisne) and Amiens (Somme), in the north of France. Both are only 2 hours from the ferry port or channel tunnel at Calais.
If you are here to improve your language skills or prepare for examinations; we will put you into real life situations.  Practicing your skills will give you confidence.
We offer the option to combine education with activities as an extension to sporting and musical events.