Date: 1 May 2021 - 9 May 2021
Time: All Day
Location: Twickenham to Calais
Our two 'Flame of Remembrance' lanterns are named "Poppy" and "Bleuet" after the names of the flower of remembrance in the UK and France.
The lanterns are being made by our partners at the Shorncliffe Trust in Kent and will be formerly lit at the Army/Navy game at Twickenham on Saturday May 1st , 2021.
Between Sunday May 2nd to Thursday May 6th they will travel between Twickenham Stadium and Dover Castle visiting important locations in London & South East associated with WW2.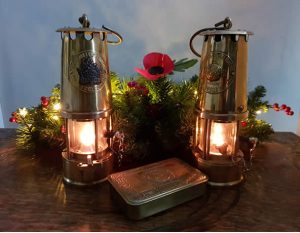 If you want the lanterns to visit your rugby club or school in the following areas please contact us at using the contact form and we will do our best to fit you into the schedule
Sunday May 2nd in Hampshire
Monday May 3rd in Central London including the Royal Hospital Chelsea
Tuesday May 4th in West Kent including Tunbridge Wells, Biggin Hill and Tonbridge
Wednesday May 5th in East Kent including the Freemasons Museum in Canterbury and the Shorncliffe Trust
Thursday May 6th
08h00 Lanterns 'Poppy' and 'Bluet' depart at start of the Sponsored Bike Ride, RAF West Malling in Kent
11h00 – 12h30 Lanterns can be viewed at Ashford War Memorial
13h00 – 14h00 Lanterns can be viewed at RAF Battle of Britain Museum, Hawkinge
14h30 – 17h00 Lanterns can be viewed at Dover Castle
15h30 Lanterns handover ceremony open to the public at Dover Castle from UK team to France team (Free entry for the public)
A ceremony will take place at 11h00 at the War Memorial in Ashford
>> VE75 Flame of Remembrance Charity Bike Ride
>> Attend the VE75 Rugby Rugby Festival in Calais.