ARMISTICE INTERNATIONAL RUGBY FESTIVAL
COMPIEGNE, FRANCE
October 27th to 30th 2022
Francourt Events strongly believe in the values of combining team building, education, and sport which makes this event unique.
This is an International Event and will include teams from France, UK and across Europe and is part of our World Rugby Memorial Project.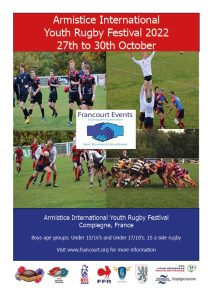 During the Covid lockdown in France we have continued to complete the arrangements with our partners for the 2022 edition. We are already taking reservations from teams held over from 2020 & 2021 and those who expressed interest in taking part in 2022. Register your details with us using the contact page and we will send you an information pack.
We have also prepared a comprehensive video for the event which is available on our You Tube Channel.
We asked Brian Rolfe our World Rugby Memorial Ambassador about his thoughts on the Armistice Youth Festival.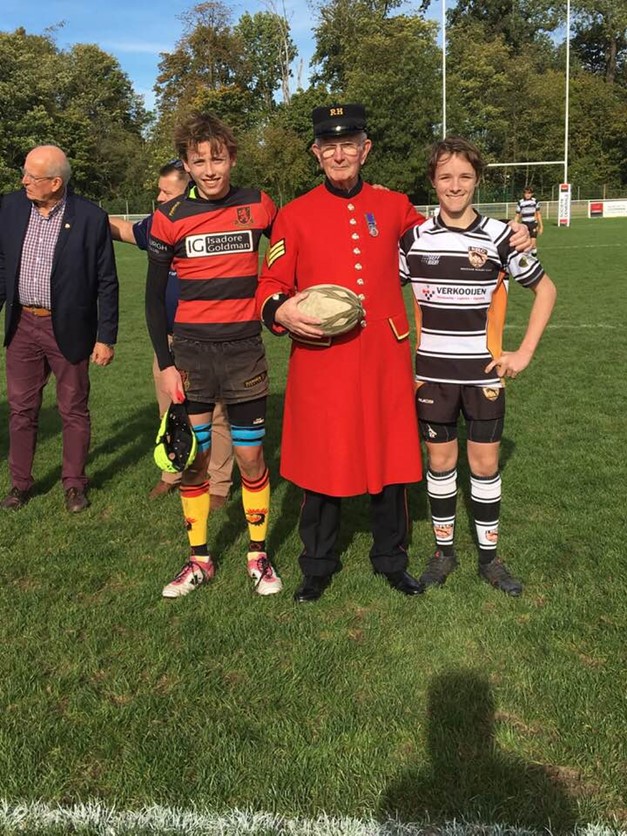 "It's an idea that works on so many levels, the power of rugby to bring together. Individuals from any background and nation. The ability to be the catalyst that fuses these players together and educates them in the ways of sportsmanship, remembrance and friendship."
We have two videos on the Armistice Festival. Click here to see our latest video and click here to see our original video.